0191 548 77 99
1034SunFM
@1034SunFM
news@sun-fm.com
Article
What body shape are you?
7:59am 22nd February 2011
Almost half of British women have the type of figure men desire and other ladies envy.

Well, that's what they like to think, at any rate.

In reality, most women surveyed about their shapes failed to measure up to their perception of themselves.
[Source: Daily Mail]
Share This Story
Tweet
Suggested articles
Daniel Craig now second longest-serving 007
Daniel Craig has become cinema's second longest-serving James Bond by playing the role for 4,147 days - or almost 11-and-a-half years.
House asking price growth slows amid Brexit fears: Rightmove
House asking prices are rising at the slowest rate for nearly four years amid rising inflation, fears about Brexit and a tighter lending rules, new figures suggest.
Most read
Hammer killer 'slept next to girlfriend after brutal attack'
A man bludgeoned his girlfriend to death with a lump hammer before spending the night sleeping next to her body in bed, a court has heard.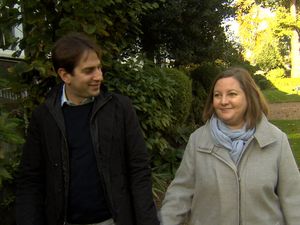 Heterosexual couple lose civil partnership Court of Appeal battle
The Court of Appeal has ruled a heterosexual couple do not have the right to enter into a civil partnership.
Newer article