0191 548 77 99
1034SunFM
@1034SunFM
news@sun-fm.com
Sport headlines
The Black Cats saw the young striker stretchered off during the win over Champions Leicester City.
Teen Ryan Spencer won a silver medal for England, at the Karate Championships in Greece.
Thousands of people have attended a service at a football stadium in Brazil to pay tribute to those who died in a plane crash.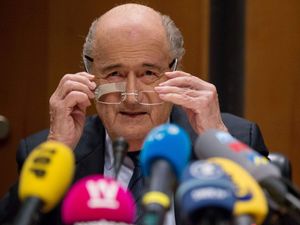 Former FIFA president Sepp Blatter has lost his appeal against a six-year ban from football.
Most read
North Star ABC boxing clever in Southwick
The gym is having early success.
David Moyes says the hard work starts now
David Moyes tells Sun FM the real hard work is only just beginning.
These articles are courtesy of Sky News. View news videos.