0191 548 77 99
1034SunFM
@1034SunFM
news@sun-fm.com
Sport headlines - Page 2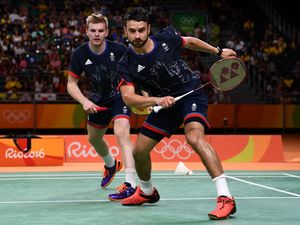 Seven sports that lost all public funding ahead of Tokyo 2020 have had their appeals to UK Sport rejected.
British Cycling may have crossed ethical lines in its treatment of athletes in the past, according to the chairman of UK Sport Rod Carr.
Wayne Shaw has agreed to leave Sutton Utd after investigations were opened into his pie eating during the club's game against Arsenal.
Claudio Ranieri has been sacked as Leicester City manager just nine months after leading the club to the greatest triumph in its 133-year history.
Most read
Jen Kirchhoff gives David Moyes a boost ahead of Everton trip
The German was back training with the lads yesterday.
Ex Sunderland striker guilty of 'unethical hair'
Asamoah Gyan's breached UAE guidelines.
These articles are courtesy of Sky News. View news videos.